WHERE THEY LIVE IN THE HOST
Adult worms live in the small intestine where they bite into the tissue and feed on blood. The young worms then migrate through the lungs.
Infected dogs and cats pass worm eggs in their feces. The eggs contaminate the soil where they can be ingested. The eggs can hatch and the worms can burrow through skin. Worms can infect nursing puppies through their mother's milk.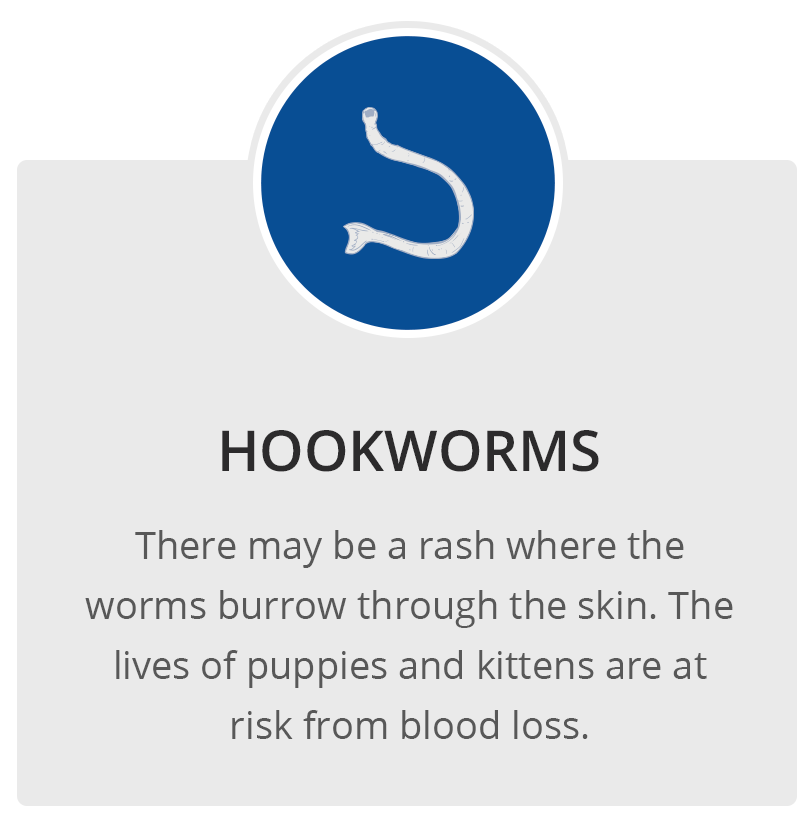 LOOK FOR SIGNS & SYMPTOMS
Diarrhea

Weight loss

Anemia (pale gums, weakness)
Cough

Itchy Paws

Poor growth
TALK WITH YOUR VETERINARIAN
If you see any of the signs or symptoms above, talk to your veterinarian about MilbeGuard®. It's important to schedule yearly visits with your veterinarian so they can perform blood and  fecal tests.
FIND YOUR NEAREST VETERINARIAN